---
Two 450 ton bridge deck cranes of CSCEC Road and Bridge have demonstrated their skills, and the standard beam section of the main bridge of Nanjing Fifth Bridge has been successfully hoisted
---
On September 10, 2019, two 450 ton bridge cranes designed and installed by Zhejiang Zhongjian Road & Bridge Equipment Co., Ltd. started their careers at a height of more than 40 meters above the Yangtze River.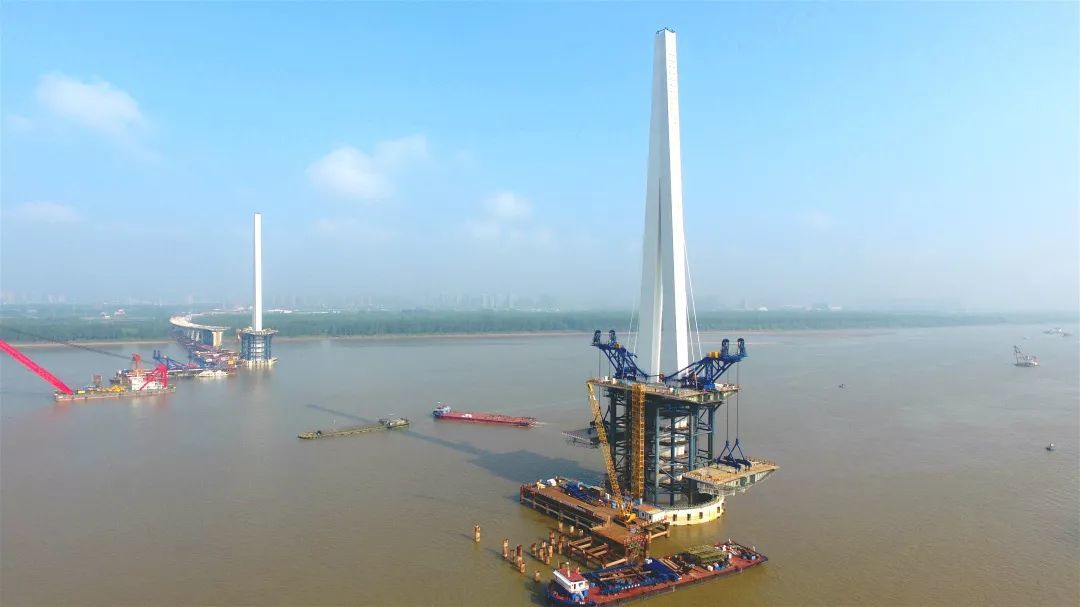 The central double cable plane sector layout is adopted for the stay cables of Nanjing No. 5 Yangtze River Bridge, which is different from the conventional bilateral cable plane layout. The transverse spacing of the stay cables on the beam is only 4.6 meters. In order to ensure the overall torsional stiffness and mechanical performance of the main beam structure during the construction of the bridge deck crane under such narrow space conditions and the superstructure, the standard beam section of a single main beam is hoisted by the central station of a single bridge deck crane.
The transverse width of the bridge deck crane is only 3.2 meters, but it can lift the beam section with a weight of more than 400 tons. Two 450 ton bridge deck cranes of CSCEC have fulfilled their mission.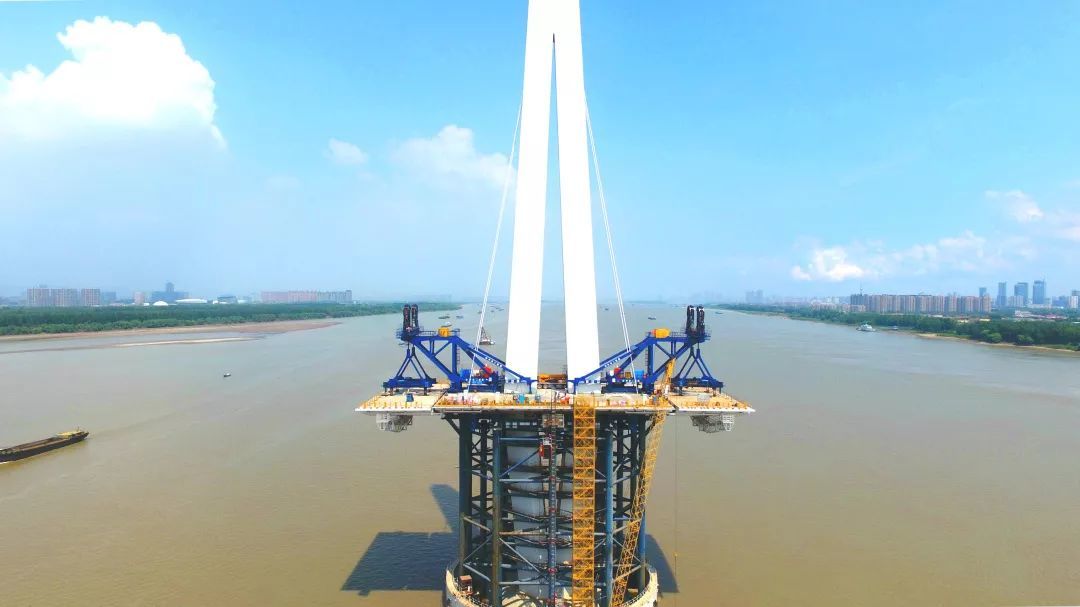 Nanjing Yangtze River Fifth Bridge
It will be completed and opened to traffic by the end of 2020. It is not only the river crossing channel of National Highway 205 and National Highway 312, but also an important part of the ring road in Nanjing's "high-speed expressway system". It will help ease the bottleneck section of the national highway crossing the river, and effectively improve the road traffic conditions in Hexi and Pukou. This is another typical example of CSCEC's participation. Let's look forward to its completion and opening to traffic together!