---
Zhoudai Bridge welcomes the closure of the main navigable span bridge today, and CSCEC's 320T deck crane reappears
---
On June 29, 2020, Zhejiang Satellite TV China Blue TV broadcasted the news at noon that Zhoudai Bridge welcomed the early closure of the main navigable bridge today, and CSCEC's 320T deck crane appeared again.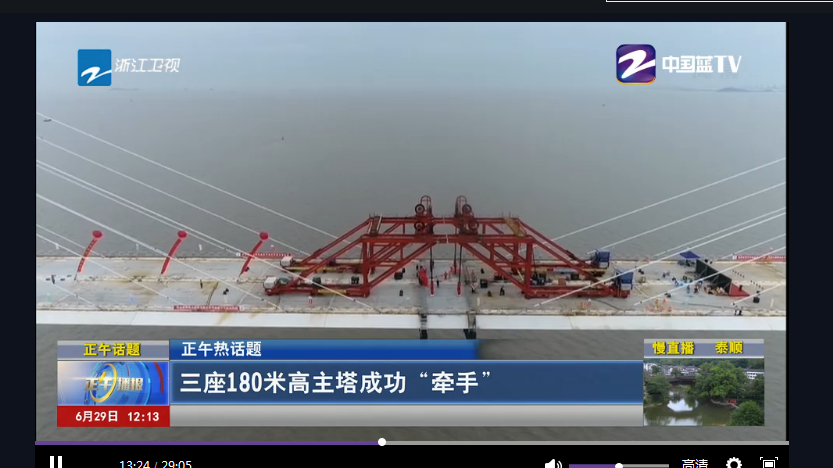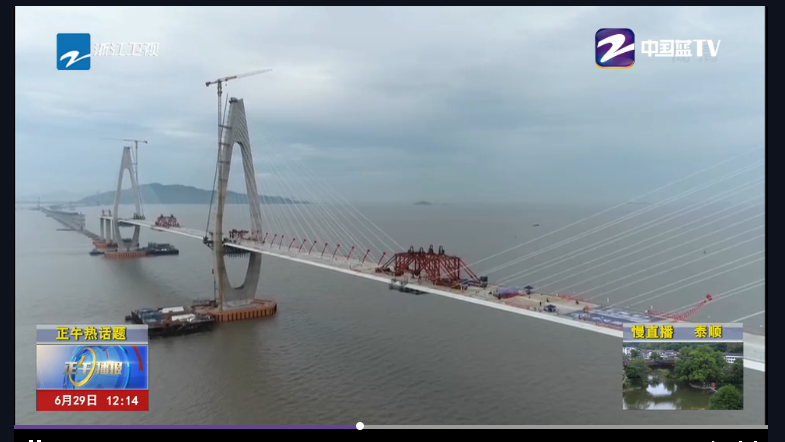 This is a grand project that connects mountains and seas. The main navigation bridge is located in the depths of the Grey Turtle Ocean. It is necessary to build a platform and bridge in the sea without any land support.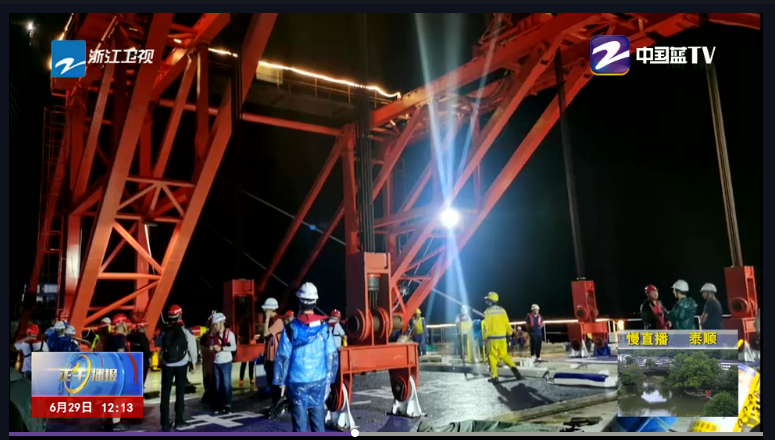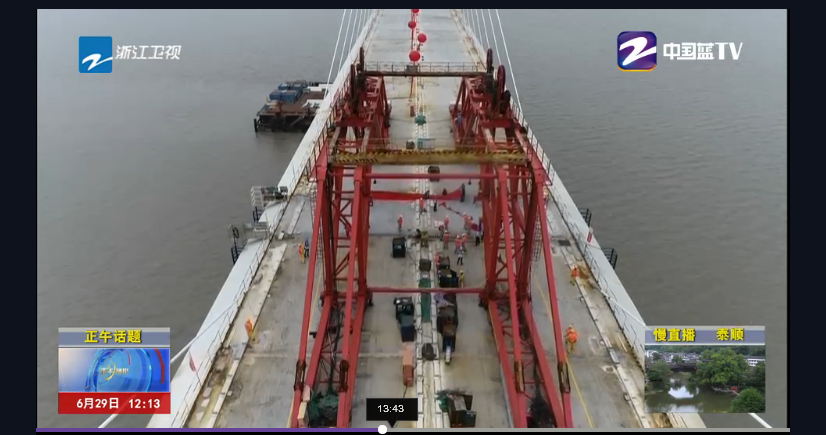 The closed main navigable span bridge is an important control project of Ningbo Zhoushan Port Main Passage Project. The bridge type structure is a three tower double cable plane steel box girder cable-stayed bridge with a total length of 1630m and a main span of 2 × 550m is the most reasonable design scheme under the comprehensive consideration of multiple factors such as ship navigation, aviation height limit and construction cost. At the same time, the length of main span is the longest in the world of offshore bridges, which can be called the largest three tower cable-stayed bridge with the most reasonable design.